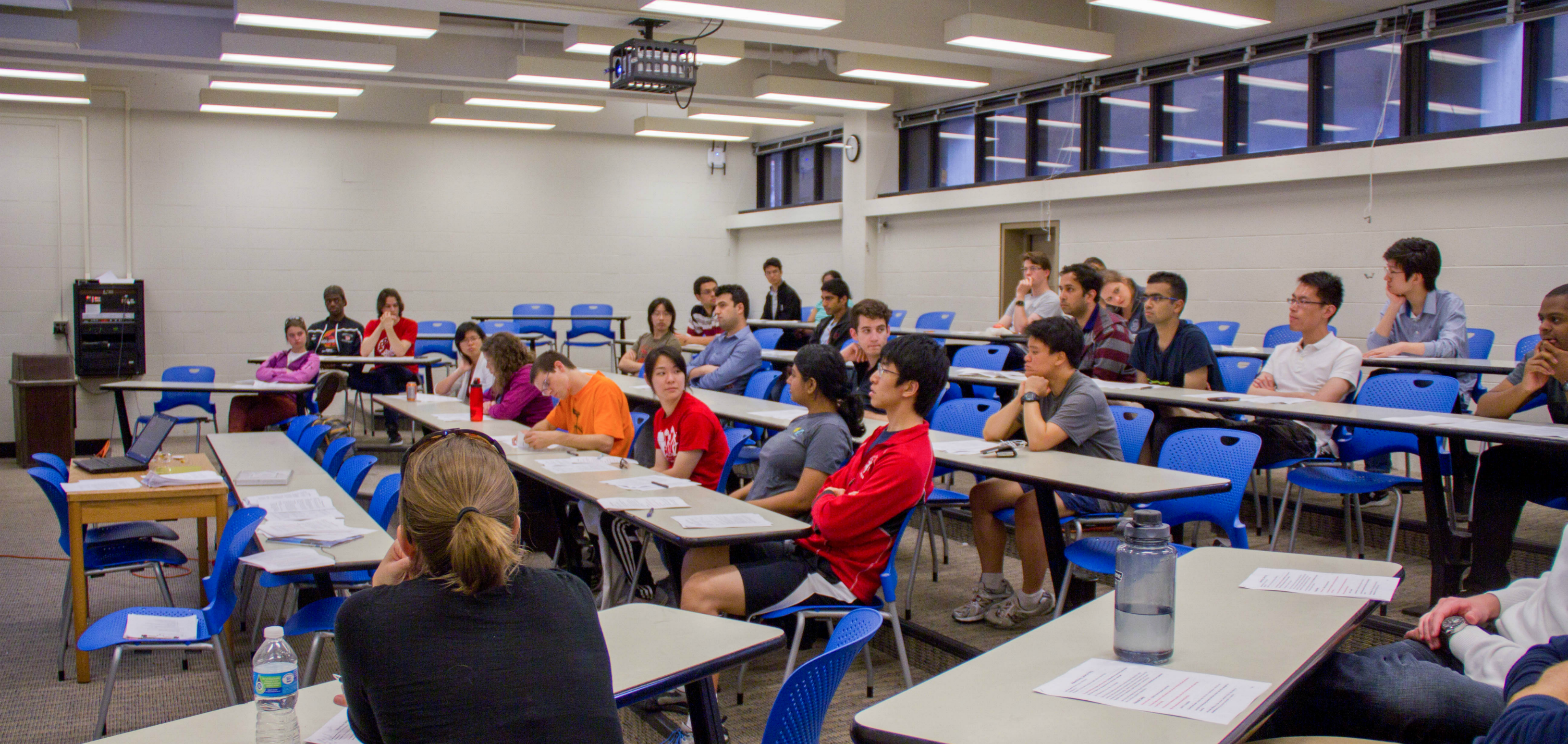 Maker Monday is MIT MakerWorkshop's orientation for students, faculty, and staff to become members. After attending, members are allowed to use the space and basic hand tools. To gain access to additional machines, users need to attend that Machine's Specific Training.
Time & Location:
Maker Monday occurs on Mondays (see side bar for time and location) except on institute and federal holidays.
Please check Announcements the day of before attending.

User Eligibility:
To be eligible to become a member of the shop, students, faculty, and staff must satisfy at least one of the following requirements:
Be a mentor of the MIT MakerWorkshop
Be affiliated with Course 2 (Mechanical Engineering) or in a Course 2 class
Be affiliated with Course 16 (AeroAstro) or in a Course 16 class
Be a member of our sister shop, MIT ProtoWorks at the Martin Trust Center
Be a member of D-Lab or in a D-Lab class
Be a freshman in MIT MakerLodge who has filled out this application and been accepted
If you do not meet these requirements, consider:
Becoming a mentor (applications for a mentor position occur twice a year),
Joining MIT ProtoWorks or D-Lab.
Content:
Maker Monday covers the following material:
The MIT MakerWorkshop philosophy: Model, Make, and Measure,

Expectations & Safety: shop rules, member conduct, and safety training specific to MIT MakerWorkshop,

Basic Hand Tools Training: unpowered tools (hammer, screw driver, chisel, etc.), electric hand drill, and dremel,

Community: meet mentors on duty and fellow users.